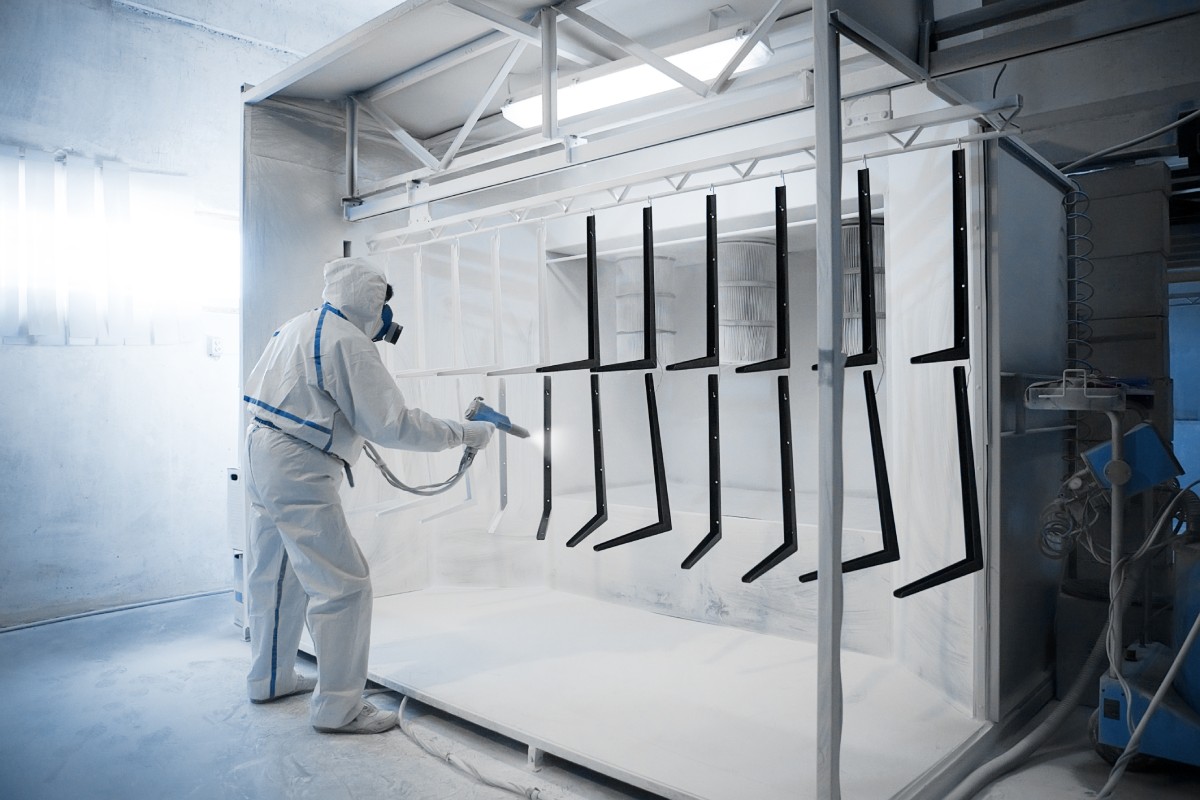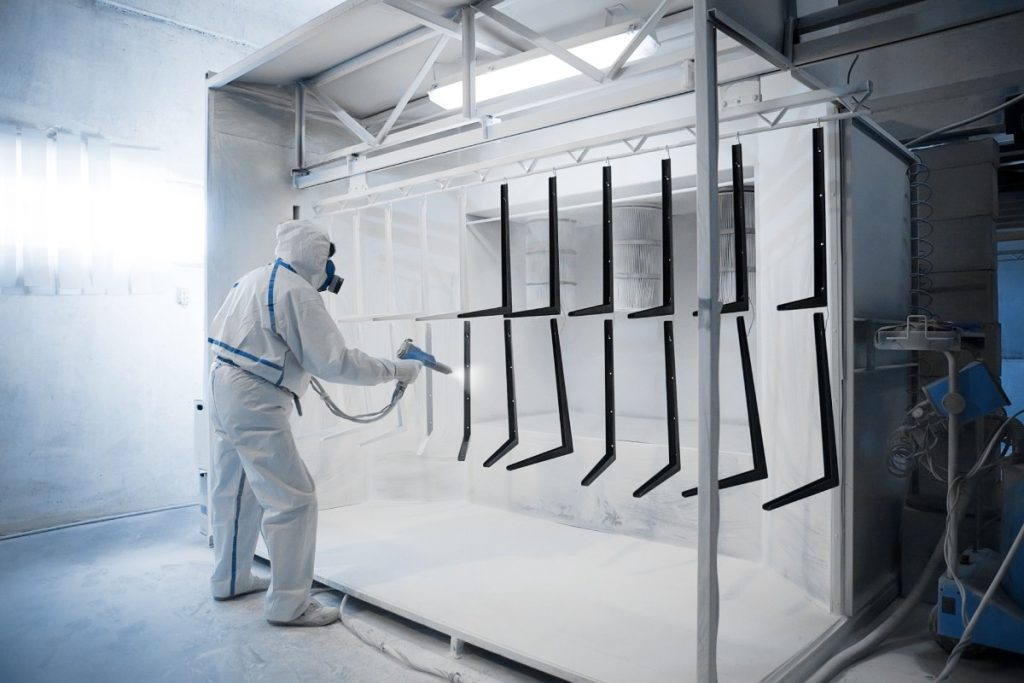 Advanced powder-coating paint methods
Unlike traditional wet spray painting methods, powder coating is the advanced yet simple application of paint in the form of tiny dry powder particles. In its natural state, the pigmented powder actually looks and feels like colored baby powder. However, when applied properly, the powder coated finish is far superior to wet paint due to its incredible durability, consistency and resistance to chipping and scratching.
Perfect for large or small volumes
The philosophy of the powder coating division at Dutro Company can be described in two words: quality and service. We take great pride in providing our customers with exceptional quality coupled with customer service that is second to none.
Our conveyorized powder coat system accommodates product sizes up to 36" x 84" x 120" and can produce large volume production runs as well as  small prototype or custom jobs.
Virtually any variation of the color spectrum can be found or reproduced in powder form. Flat, semi-gloss, high gloss, texture, wrinkle, fluorescent and translucent finishes are available as well. Dutro can help you make cost-effective powder decisions whether you choose a standard color that is readily available or prefer to color match a custom powder.
Another advantage of using powder coating is the lack of hazardous VOC (volatile organic compounds) commonly found in liquid paints. The over-sprayed powder is recycled and hardly any solid waste is generated which means that powder coating is completely safe for the environment.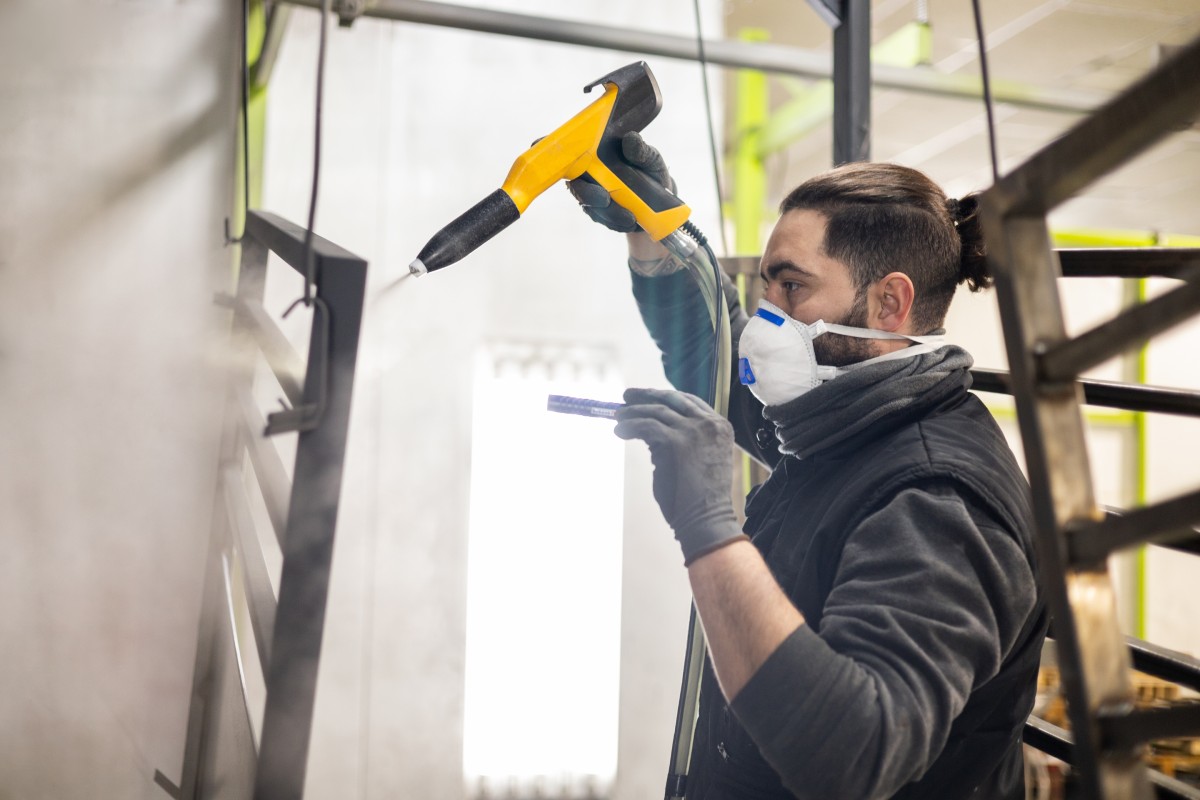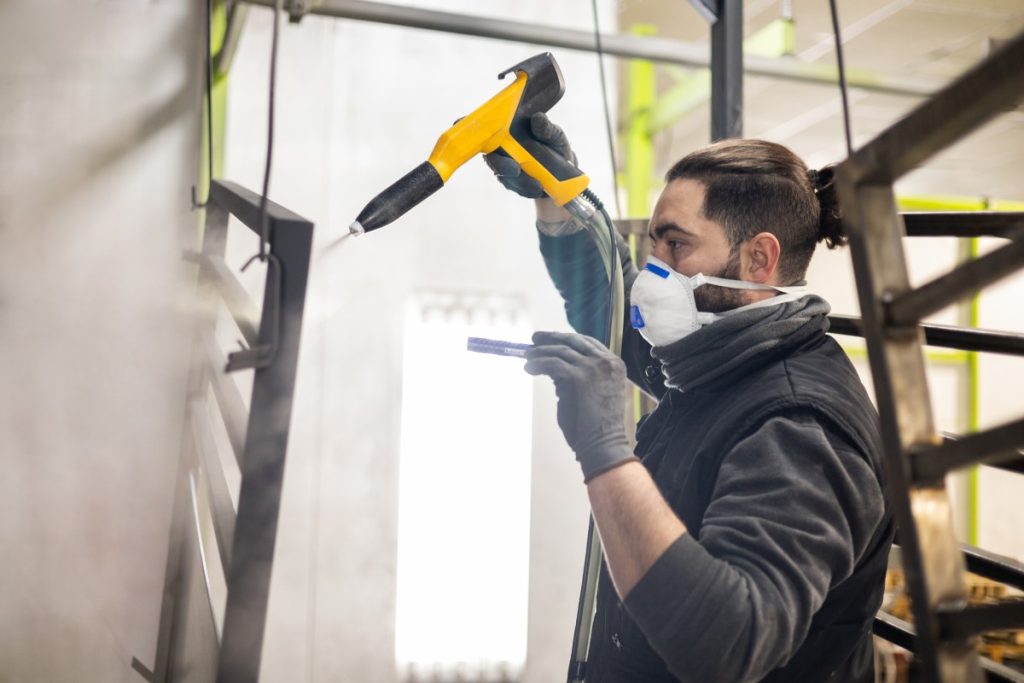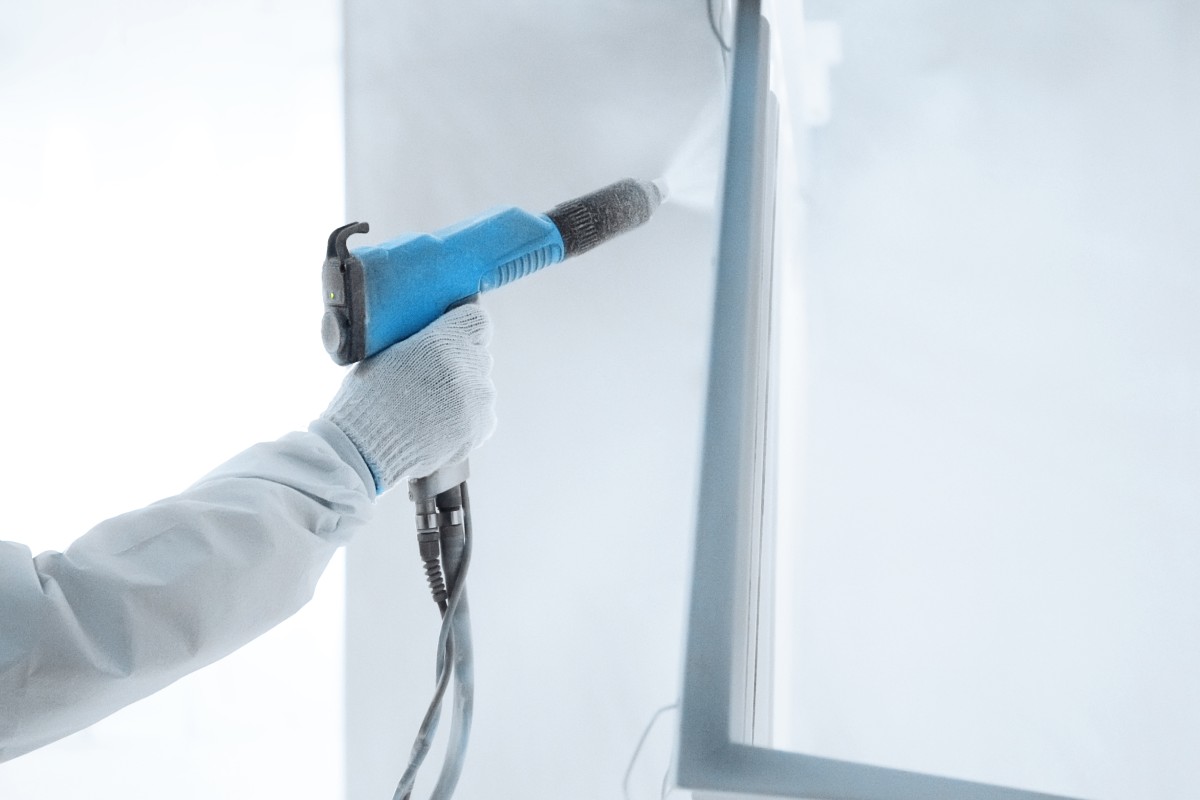 WASH & ELECTROSTATIC CHARGE​
The powder coating process is performed on electrically conductive metals using an electrostatic charge. After traveling through an automated washing system, the parts to be painted are given an electrostatic charge opposite the charge given to the powder.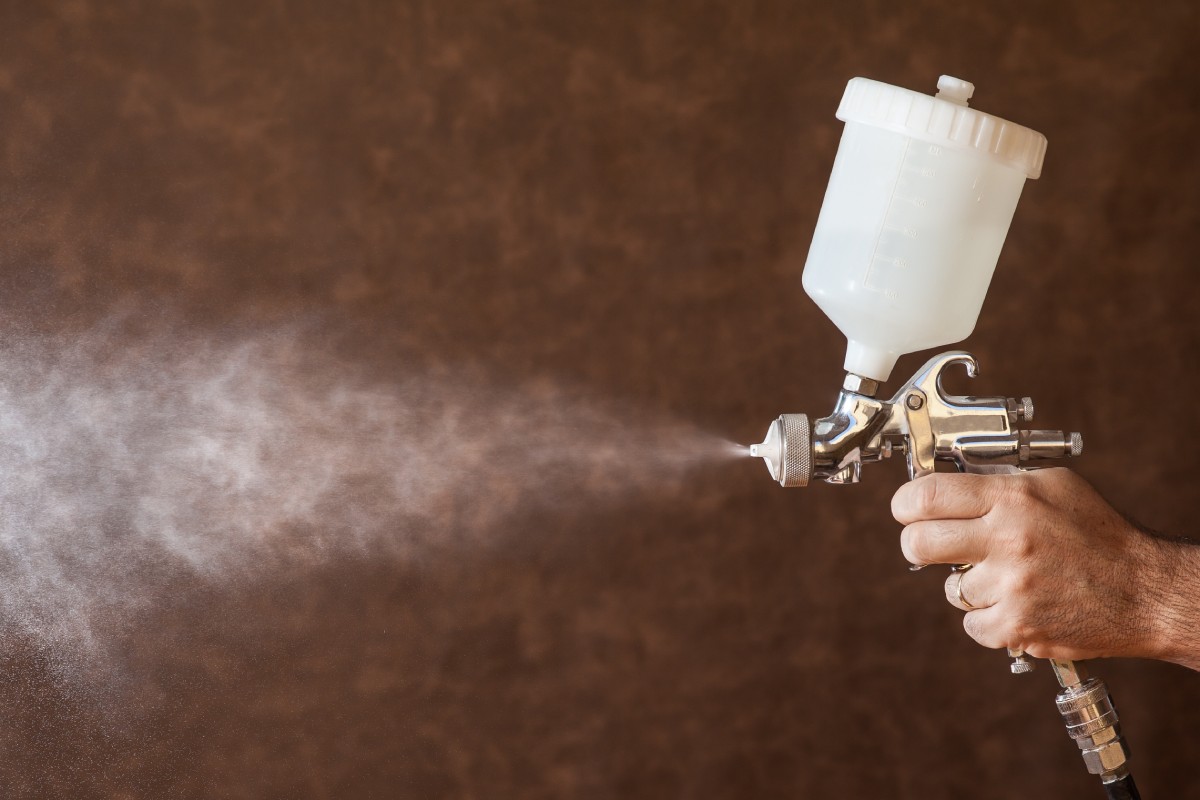 Spray gun with powder
A spray gun is used to saturate the charged parts with powder and the two are naturally drawn together due to the opposite charge. The powder can be a multitude of colors and accommodates a variety of finishes as well.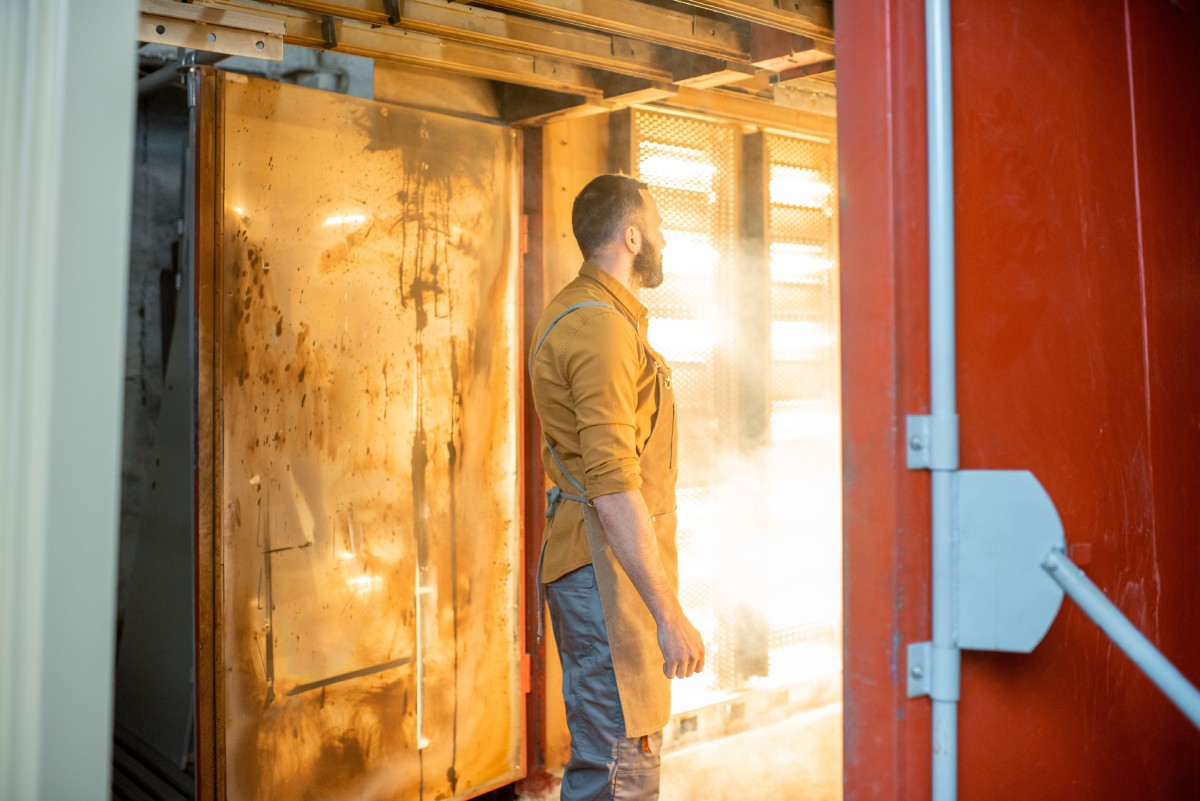 Oven bonding
Once the powder is applied, the parts are then conveyorized through an oven and baked at approximately 375 to 400 degrees for a fixed amount of time. During this curing process, a strong bond occurs as the heat melts the powder and forms a plastic sheet around the part.
Products That Last,
Quality That Counts.
Experienced manufacturing for design, modification, or batch production of material handling tools.